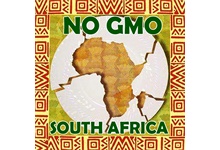 A VOICE for ALL SOUTH AFRICANS & PEOPLE Internationally who DO NOT SUPPORT GMO's. We are NOT a company, a group, nor an organization, nor do we receive funds.
WE ARE PEOPLE from All WALKS OF LIFE.
MOTHER NATURE is ABUNDANT & has evolved ALL LIVING ORGANISMS for BILLIONS of YEARS.
We are United against Corporate control of our FOOD & SEEDS. We aim to raise awareness of the destructive & irreversible impact of genetically modified organisms on our communities, our health, our Environment, our economy, and All Sovereign, Sacred Living Beings. As Conscious & Responsible Consumers, We have a Right To Know what's in Our Food, A Right To Choose & have Access to 100% gm-free, uncontaminated, Organic & Nutritious Foods.
We promote Sustainable, Co-Creative, Organic Local Farming Practices, in the Hands of Local FARMERS & THE PEOPLE.