Date/dates: 14/10/2015
Time: 6:00 pm - 8:00 pm

---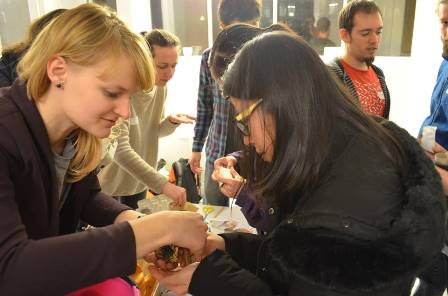 Dear changemakers,

We are very happy to see so many new faces buzzing in the initiatives of ABC in Lund! Now October is here with its colorful appearance and bounty of veggies, fruits and seeds and our urban gardens are so rich! To keep this nice diversity and enrich it more, every year we are organising special seed workshop events, where people can come and learn why seeds are so important and how to collect, keep and share them. 

This year we decided to make couple of special events for seed collecting in different places and one big sharing event, all connected with the great international initiative for Seed Freedom! (http://seedfreedom.info/)

Here we would like to invite you to the Seeds Sharing Workshop at Vi Odlar! 
When: Wednesday 14th of October 18:00
Where: Vi Odlar! garden at Stenkrossen
What: Talk about seed importance + Workshop for folding seed bags + Game for matching plants & seeds
Fika will be provided as well!
More information for the other related events:
Brunshög Seed Safari – https://www.facebook.com/events/501046916739505/
GEE Seeds Collecting – https://www.facebook.com/events/918662684836582/
Be very welcome!
Webpage with more details: https://www.facebook.com/viodlar
Facebook Event: https://www.facebook.com/events/1602533720010697/

Organiser Name: ABC
Organiser email: info@abcsweden.org
Organiser Website: http://abcsweden.org/
Organiser Facebook Page: https://www.facebook.com/abcsweden