Date/dates: 16/12/2017
Time: 8:30 am - 1:30 pm

---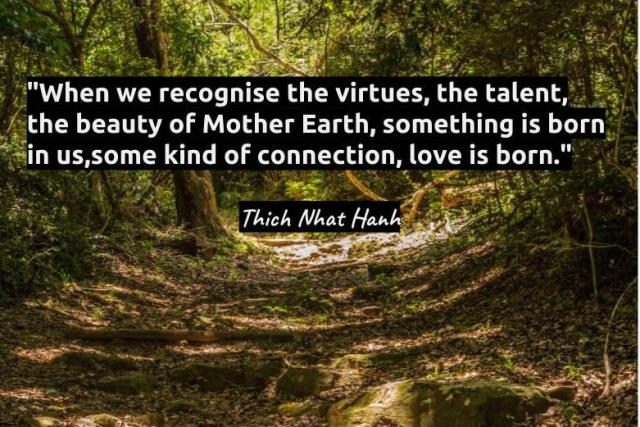 Come join us for our first ever End-of-Year Gathering on Saturday, 16 December Day of Reconciliation 2017
Event Programme

08:30 – 11:30 Nature Hike
11:30 – 12:00 Tea Break
12:00 – 12:25 Launch of the COLLECTIVE NATURE NETWORK
12:25 – 12:45 Signing of the Terra Viva – A people's pact to protect the planet and each other
12:45 – 13:00 Seed Swap & Story Telling
13:00 – 13:30 Surplus Bring n Share Lunch
Day of Reconciliation
The holiday came into effect in 1994 after the end of apartheid, with the intention of fostering reconciliation and national unity for the country (1). The holiday also gives South Africans the opportunity to reconcile with our Mother Earth.Regardless of race or creed, we all share one Earth and we have shared responsibilities to look after it. We were molded from Mother Earth into our various cultures, faiths, races and differences. Those differences must be respected and celebrated, as we stand united in our common interest and commitment to look after our Mother Earth as the Rainbow Nation.
Ancient prophecies spoke of a time that will come "when people of all races, colors, and creeds will put aside their differences. They will come together in love, joining hands in unification, to heal the Earth and all Her children. They will move over the Earth like a great Whirling Rainbow, bringing peace, understanding and healing everywhere they go. Many creatures thought to be extinct or mythical will resurface at this time; the great trees that perished will return almost overnight. All living things will flourish, drawing sustenance from the breast of our Mother, the Earth" (2)
"I believe we are living in that time. Let's us be the Rainbow Warriors of the ancient prophecies." – Delwyn Pillay, Greenpeace Africa Durban
Launch of the COLLECTIVE NATURE NETWORK
Saturday, 16 December Day 2017 will also be the launch day of the "COLLECTIVE NATURE NETWORK". The COLLECTIVE NATURE NETWORK (CNN) is a loose network made up of youthful environmental activist engaged in the various spheres of Civil Society.
References:
(1) http://www.sahistory.org.za/article/december-16-reflection-changing-south-african-heritage
(2)http://upliftconnect.com/rainbow-prophecy/
Facebook Event: https://www.facebook.com/events/303925836769965/

Organiser Name: Greenpeace local group: Durban
Organiser email: greendelwyn@gmail.com
Organiser Website: volunteers.durban.africa@greenpeace.org
Organiser Facebook Page: https://www.facebook.com/greenpeacelocalgroupdurban/
Organiser Twitter url: https://twitter.com/greenpeacedurbs