Date/dates: 16/10/2014
Time: All Day

---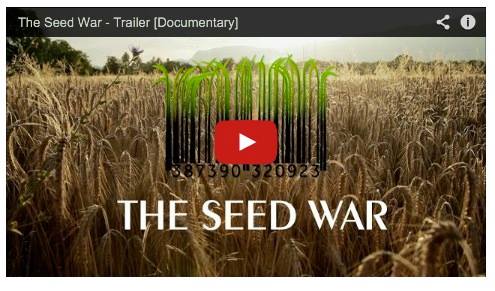 Are seeds a commodity or a vital resource to be shared for the benefit of humanity like the water we drink or the air we breathe? In the near future, farmers might lose the right to plant their own seeds. In Europe, a regulation is emerging which will impose strict controls on the use of agricultural seeds. Behind this appropriation stand five corporations already governing half of the seeds market and looking to spread their stranglehold even further.
The documentary 'La Guerre des Graines' – 'The Seed War' travels from India to France, and even the polar circle, to unveil a silent and unknown war whose outcome is critical – the status of our food independence! Through the making of this film the directors went to meet all the actors of this "war", from environmental activists like Vandana Shiva to corporations and European politicians.
The film has been directed by Clément Montfort and Stenka Quillet.
Facebook Page: https://www.facebook.com/pages/The-Seed-War-Film/391696734312884
More clips: http://youtu.be/TmbH4ecxHZ4?list=UU5rswei923zyWipvbldJwlQ
Webpage with more details: http://blog.francetvinfo.fr/guerre-des-graines/

Organiser Name: La Guerre des Graines
Organiser email: laguerredesgraines@gmail.com
Organiser Facebook Page: https://www.facebook.com/pages/The-Seed-War-Film/391696734312884
Organiser Twitter url: https://twitter.com/Guerre_Graines