Date/dates: 10/02/2017 - 13/02/2017
Time: 5:00 p.l. - 8:00 p.l.

---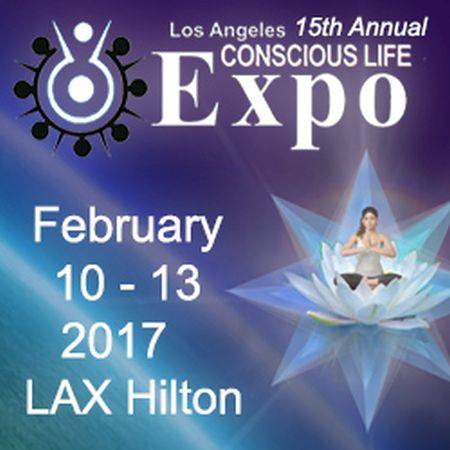 Water and Environmental Degradation: Status & Solutions
With so many environmental issues all effecting our drinking water (to fracking, off shore drilling, geo engineering, GMO farming, aquifer pollution, oil & gas pipelines, deforestation, hydrological system manipulation, aerial & atmospherical pollutants), the health of aquatic eco systems, the planets hydrological cycling, and our personal health its time to engage in the giant issues facing our most precious resource and all life…Water.
Join the discussion Sunday at 5 pm, lets talk about solutions and direct actions.
More info: http://www.consciouslifeexpo.com/-2017-permaculture/water_and_man_made_earth_degradation.html
Organiser Name: Los Angeles Conscious Life Expo
Organiser Contact url: http://www.consciouslifeexpo.com/.-2016-expo/new-contact.html
Organiser Website: http://www.consciouslifeexpo.com/
Organiser Facebook Page: https://www.facebook.com/LAConsciousLifeExpo/
Organiser Twitter url: https://twitter.com/consciousexpos