Date/dates: 04/11/2017
Time: 9:15 e.l. - 3:15 p.l.

---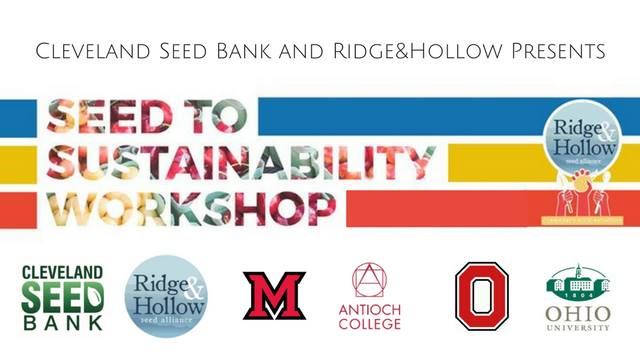 The workshop is led by faculty from Ohio State University, Ohio University, Miami University and Antioch College as well as staff from Cleveland Seed Bank. The series involves four workshop locations; each location includes four presenters and a locally catered lunch. The workshop provides professional training for seed savers, growers, and plant breeders; creates the foundation for a statewide seed savers alliance; and expands opportunities and reduces barriers for small-scale seed producers in Ohio. This course is recommended for those with some seed saving experience.
This is a collaborative effort between Ridge & Hollow Seed Alliance, Ohio University, Ohio State University, Miami University, Antioch College, and the Cleveland Seed Bank.
Webpage with more details: http://www.clevelandseedbank.org/events
Facebook Event: https://www.facebook.com/events/845499828960412/

Organiser Name: Ridge & Hollow Seed Alliance, Ohio University, Ohio State University, Miami University, Antioch College, and the Cleveland Seed Bank
Organiser email: katie@clevelandseedbank.org
Organiser Website: http://www.clevelandseedbank.org/
Organiser Facebook Page: https://www.facebook.com/ClevelandSeedBank/
Organiser Twitter url: https://twitter.com/CLESeedbank