Date/dates: 17/11/2015
Time: 3:00 - 5:00

---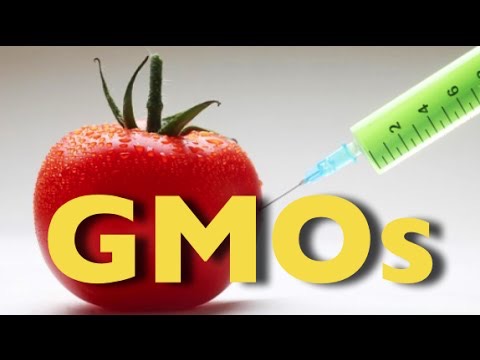 FREE LECTURE on #GMOs with "Altered Genes, Twisted Truth" author Steven M. Druker – 3pm, Tuesday., Nov. 17 – New College at University of Toronto
Join RACHEL PARENT, founder of the Kids Right to Know Club, and the Toronto Non-GMO Coalition for this public (free) lecture.
THE WHOLE TRUTH ABOUT GMOs:
WHY "BIOENGINEERING" IS REALLY BIOHACKING
On Tues., Nov. 17, renown attorney STEVEN M. DRUKER, author of "Altered Genes, Twisted Truth: How the Venture to Genetically Engineer Our Food Has Subverted Science, Corrupted Government, and Systematically Deceived the Public," will explain how the genetic engineering of our food is unsound from the perspectives of both biological science and computer science.
Date: Tuesday, November 17, 2015
Time: 3:00 – 5:00 pm
Place: UNIVERSITY OF TORONTO
Wilson Hall, New College
Rm 1017 Amphitheatre
40 Willcocks Street
Druker is an American public interest attorney and executive director of the Alliance for Bio-Integrity, the lead plaintiff in the lawsuit he initiated against the U.S. Food and Drug Administration (FDA) that gained worldwide attention by exposing how the agency had enabled the commercialization of GE foods, through a colossal fraud.
Druker's book, "Altered Genes, Twisted Truth" is the result of more than 15 years of intensive research and investigation, revealing details on how the GE food venture is not based on sound science, as its proponents claim, but on the evasion of the standards of science. It shows how for more than three decades, both industry and a host of eminent biologists and esteemed institutions have systematically contorted the truth in order to conceal the unique risks of GE foods – and get them onto our dinner plates (in violation of U.S. Federal Law).
Words of Praise:
"Without doubt, one of the most important books of the last 50 years. Steven Druker is a hero." says Jane Goodall, PhD, DBE, United Nations Messenger of Peace, in the book's foreward.
"Druker's meticulously documented, well-crafted, and spellbinding narrative should serve as a clarion call to all of us." — Stephen Naylor, Ph.D., CEO and Chairman of MaiHealth Inc., Professor of Biochemistry & Molecular Biology, and Pharmacology, Mayo Clinic (1991-2001)
"A great book. The evidence is comprehensive and irrefutable, the reasoning is clear and compelling. No one has documented other cases of irresponsible behavior by government regulators and the scientific establishment nearly as well as Druker documents this one." — John Ikerd, Ph.D, Professor Emeritus of Genetics, Western University, London, Ontario
"Druker's brilliant expose catches the promoters of GE food red-handed: falsifying data, corrupting regulators, lying to Congress. He thoroughly demonstrates how distortions and deceptions have been piled one on top of another, year after year, producing a global industry that teeters on a foundation of fraud and denial. This book is sure to send shockwaves around the world." — Jeffrey M. Smith, international bestselling author of Seeds of Deception & Genetic Roulette
Druker's lecture will discuss the book's main points, followed by a Q&A session and book signing.
The Toronto Seed Library will also be on hand for this important event.
Facebook Event: https://www.facebook.com/events/1051471944892942/

Organiser Name: Toronto Non-GMO Coalition / Kids Right to Know
Organiser Facebook Page: https://www.facebook.com/NonGMOToronto/
Organiser Twitter url: https://twitter.com/NonGMOToronto
Location:
New College at Univ. of Toronto
40 Willcocks Street , Wison Hall, Room 1017 ampitheatre - Toronto
- Canada
More Events at this location