Date/dates: 31/05/2017
Time: 5:30 pm - 7:00 pm

---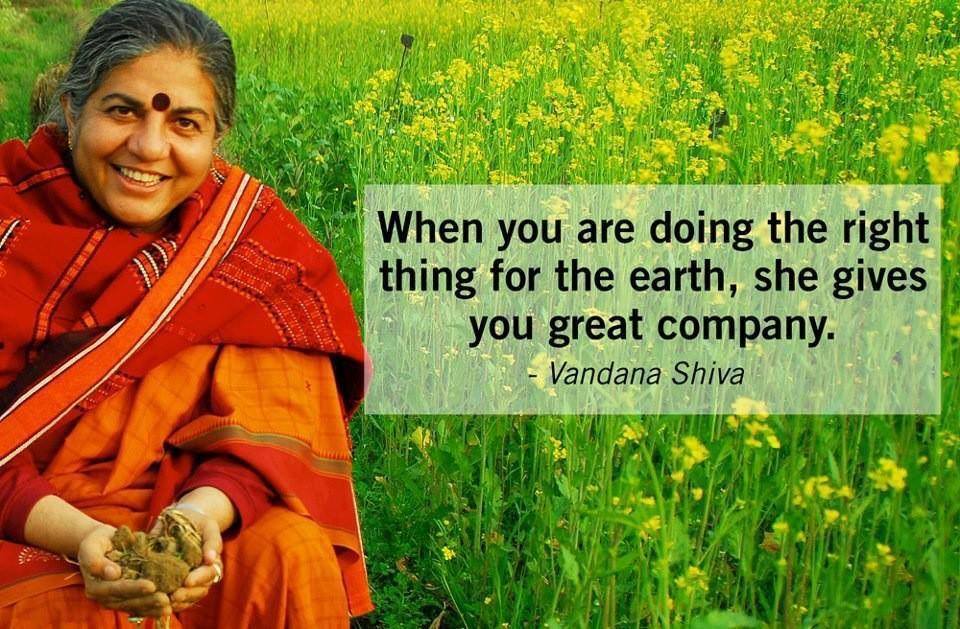 You are cordially invited to be part of the ProFOUND Food Reads Book Club! Haven't attended before? Join in now!
Our fourth book will be Vandana Shiva's Making Peace With the Earth. This book is available at Halifax Public Libraries.
"Dr. Vandana Shiva is an author, activist, pioneer, scientific advisor, and mother. She has been named an an environmental hero by TIME, and one of the Seven Most Powerful Women on the Globe by Forbes. Her work has focused on protecting the diversity and integrity of living resources – especially native seed – and to promote organic farming and fair trade. She is the founder of Navdanya, a national movement in India that has worked with local communities and organisations, serving more than 500,000 men and women farmers. Navdanya's efforts have resulted in the conservation of more than 3000 rice varieties from across India, and the organisation has established 60 seed banks in 16 states across the country." (Full bio available at http://vandanashiva.com/).
(Psst – don't have time to read the full book? Making Peace With the Earth is based on Shiva's 2010 Sydney Peace Prize lecture, which can be viewed here: https://vimeo.com/17376439)
In keeping with our theme of seeds, we are very fortunate to have Justin Andrews, Kitchen Manager at Blue Apples Arts and Wellness Centre, start the book club with a 30 minute demo on how to sprout your own alfalfa sprouts, mung beans, and microgreens.
We hope to see you there!
Facebook Event: https://www.facebook.com/events/1824336394450722/

Organiser Name: FOUND Forgotten Food
Organiser email: info@foundns.com
Organiser Website: http://www.foundns.com/
Organiser Facebook Page: https://www.facebook.com/foundforgottenfood/