Date/dates: 19/09/2014 - 21/09/2014
Time: All Day

---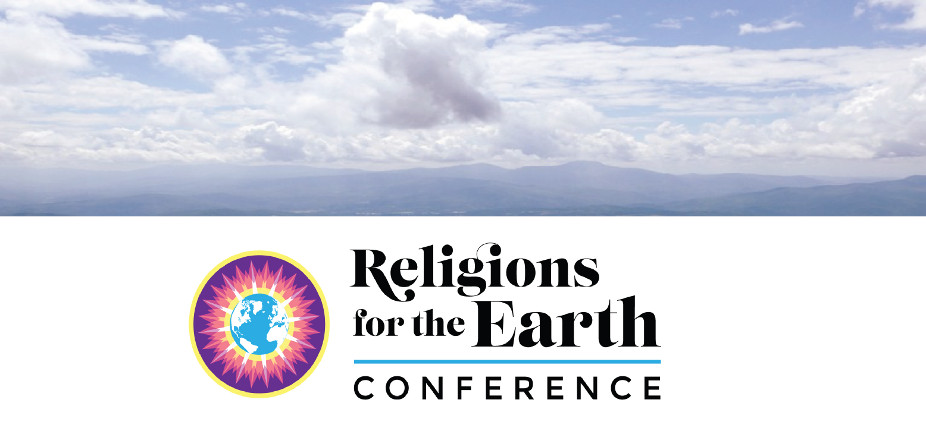 PODCAST: http://new.livestream.com/accounts/6118835/events/3336721
This September, more than 200 religious and spiritual leaders of diverse traditions from around the world will convene at Union Theological Seminary in New York for a dialogue about spirituality and faith based action on climate change.  Entitled Religions for the Earth, the event is timed to coincide with the United Nations Climate Summit the following week, offering a unique platform for the world's ethical leaders to voice the concerns and commitments of religious communities and spiritual traditions as the world's political leaders gather in New York for a global discussion about climate change.
Religions for the Earth is designed to foster alignment across religious establishments and belief structures in order to spur conversation about climate change as a social justice issue, call out the moral imperative to care for our natural world, and bridge social justice issues to environmental activism.  By galvanizing action on climate change at a time when it is critically needed, we have a tremendous opportunity to help shape and accelerate actions in support of a just and effective international climate treaty and to demonstrate that faith-based leadership is an important and influential force in the global dialogue about climate change and the human costs of inaction.
Religions for the Earth is a hosted by Union Forum, a platform within Union Theological Seminary for discourse about religion and social ethics that helps inform civic action.
CONFERENCE
At Religions for the Earth, faith leaders will be connected with other faith leaders within and across traditions, as well as with climate organizers and activists in other sectors in order to create a blueprint for action that will drive change at the local, national and global levels.
Conference participants will join workshops designed to explore narrative and ritual as tools for organizing, share innovative approaches to climate activism within traditions, strengthen and expand connections between faith leaders and activist organizations, and mobilize participation in a global, multifaith network that will support ongoing activism and commitment to the cause.
Please note that this is an invitation-only event.
COMMUNITY
Religions for the Earth will be followed by an inspiring multifaith service and commissioning on Sunday evening to share our moral commitment with the wider public and concentrate our spiritual energies for the work ahead. This service will include governmental officials, activists, scientists and artists and will be held in conjunction with the World Council of Churches and Religions for Peace, key collaborators in building momentum for decisive faith-based leadership on climate change.  To learn more about this event and to request passes, click here.
Conference participants will also be encouraged to attend and support the People's Climate March, a large and diverse public demonstration demanding action on climate change that will include local community groups, international NGO's, grassroots networks, churches and faith organizations, and many more.  Click here for more information about the March.
Livestream:
Portions of the Religions for the Earth conference, as well as the Multifaith Service, will be live streamed at http://utsnyc.edu/RFELive.
Webpage with more details: http://www.cvent.com/events/religions-for-the-earth/event-summary-acce9de322684b8db91a98466c4f6da9.aspx
More info: http://religionsfortheearth.splashthat.com/
Organiser Name: The Union Forum
Organiser email: unionforum@utsnyc.org
Organiser Website: http://unionforum.org/
Organiser Facebook Page: https://www.facebook.com/theunionforum
Organiser Twitter url: https://twitter.com/religions4earth