Date/dates: 11/10/2014
Time: 5:00 pm - 11:00 pm

---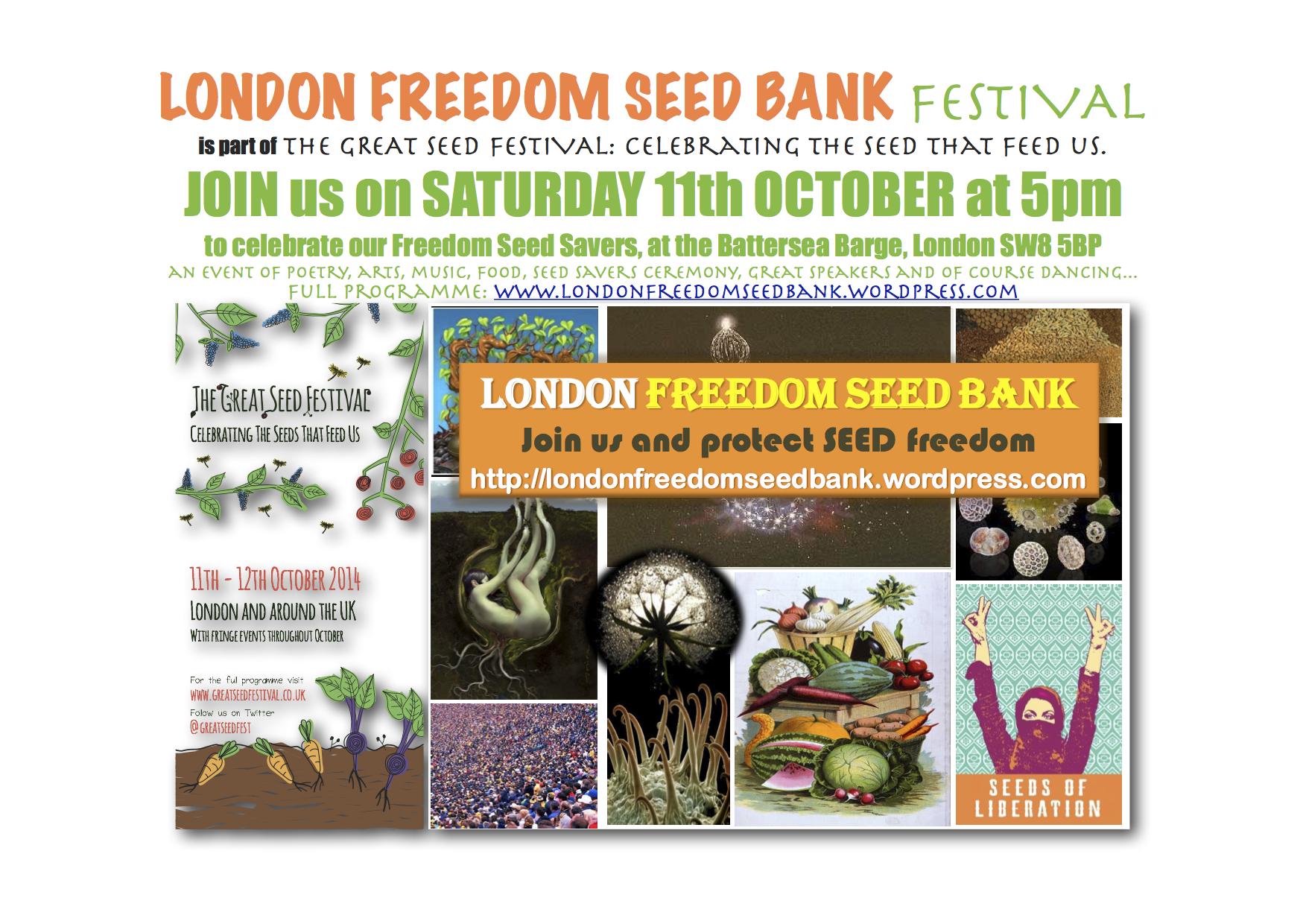 Last year we held a festival to celebrate and recognise those who had saved seed during the year. This included a ceremony, where growers donated some of their saved seed to the London Freedom Seed Bank.  The ceremony was accompanied by poetry, song, food, dance, and of course, the odd drink!  We passed this donated seed onto other growers who attended our trainings earlier this year.
It's approaching festival time again, and will be holding this year's celebrations as part of The Great Seed Festival on Saturday 11th October on the Battersea Barge. The festival is open to all, so please join us for an evening of celebrating the seed that feeds us!
We are excited to announce that the evening will include talks from Mac Macartney, Founder of Embercombe, and Jane Rabinowicz, Director of the Seed Security Initiative from USC Canada.
Webpage with more details: http://londonfreedomseedbank.wordpress.com/2014/09/18/line-up-for-the-london-freedom-seed-bank-festival-2014/
Facebook Event: https://www.facebook.com/events/684097058351612/
More info: http://www.greatseedfestival.co.uk/event/london-freedom-seed-bank-festival/
Organiser Name: London Freedom Seed Bank
Organiser email: freedomseedbank@gmail.com
Organiser Website: http://londonfreedomseedbank.wordpress.com/
Organiser Facebook Page: https://www.facebook.com/freedomseedbank