Date/dates: 23/09/2014
Time: 2:00 pm - 3:00 pm

---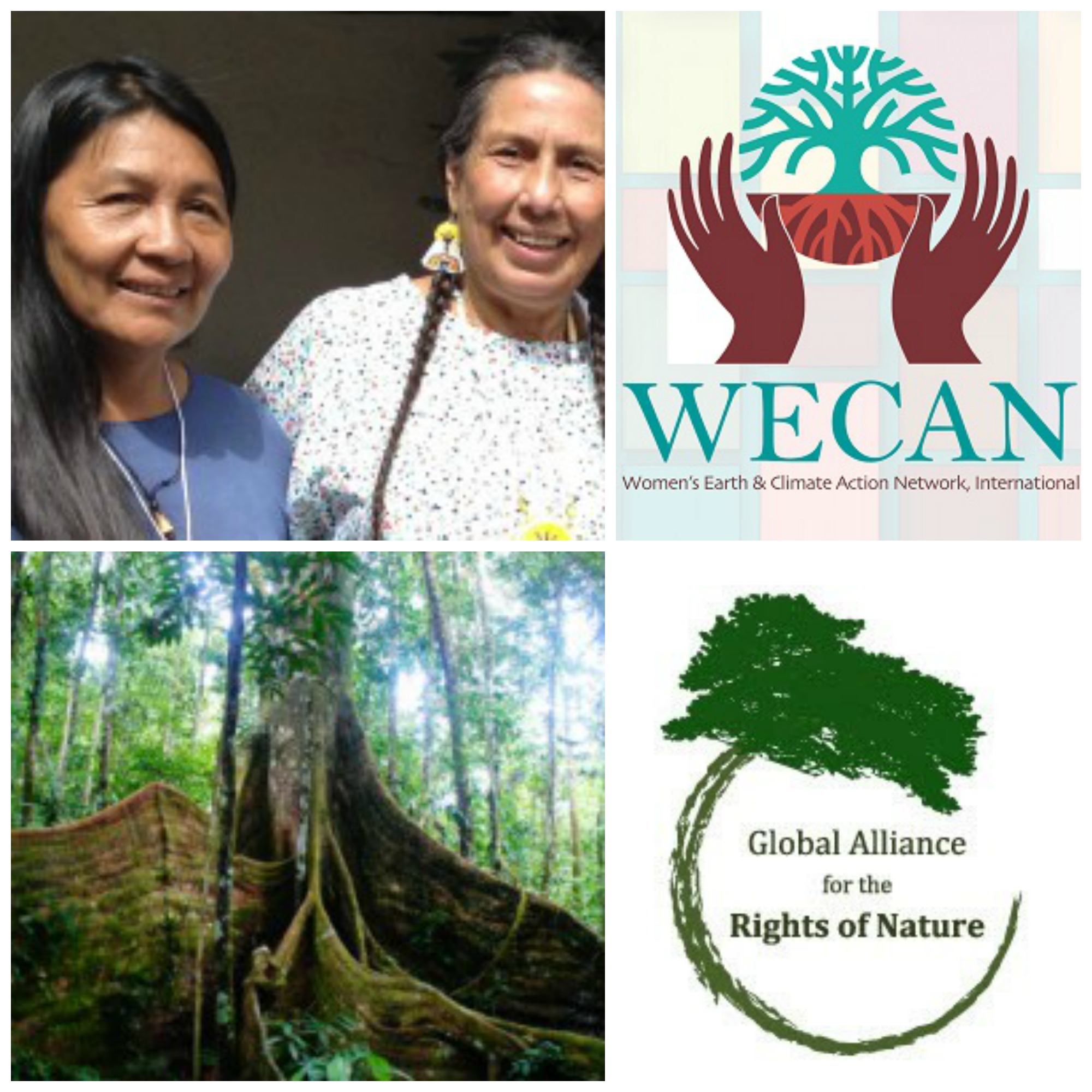 On September 23rd, The Global Alliance for the Rights of Nature and Women's Earth and Climate Network will host a Rights of Nature and Systemic Change for Real Climate Solutions event at 2:15-3pm at UN Church Center.
After decades of environmental protection laws (which have achieved some notable successes), our modern legal systems have failed to prevent the increasingly grave threats of climate change, degradation of earth's ecosystems, and the growing displacement of humans and other species. To achieve sustainability even at its most basic level, the time has come for society to restructure the fundamental framework of our governance and economics systems as they relate to the relationship of humans and our Earth. A growing Rights of Nature movement is committed to creating a system of jurisprudence that treats nature and Mother Earth as a rights bearing entity. Rooted in traditional indigenous wisdom, which respects the equal rights of nature and honors the interrelationship of all life, a new paradigm founded in the notion of living in harmony with nature is critical to climate discussions, sustainability goals, community's having the right to self-determination, and a just transition to a clean energy economy as we face urgent ecological tipping points.
Panelists will provide an introduction to Rights of Nature/Rights of Mother Earth and examine :
Past and upcoming international Rights of Nature Ethics Tribunals;
Rights of Nature and the new economy
Rights of Nature as a key alternative to market-mechanism "solutions"; and
At a local level, what Rights of Nature can do to protect your community from fracking and other harms.
Presenters:
Pablo Solon, Focus on the Global South, former Bolivian Ambassador to the UN
Osprey Orielle Lake, Women's Earth and Climate Action Network
Tom Goldtooth, Indigenous Environment Network
Linda Sheehan, Earth Law Center
Shannon Biggs, Global Exchange
Casey Camp-Horinek, Actress, Indigenous Environment Network
This event is free and open to the public, however, due to security in this part of the city registration is required. Register Now.
Please plan to arrive early and allow ample time for security.
—
Related events:
– Earth Rights Days of Action 2014
– WECAN at the People's Climate March & Climate Week 2014: Events and Wall of Women Action!
Webpage with more details: http://therightsofnature.org/ron-events/wecan-ga-climate-summiit-new-york/
More info: http://wecaninternational.org/pages/registration-rights-of-nature
Organiser Name: Global Alliance for the Rights of Nature & Women's Earth & Climate Action Network
Organiser email: nature@therightsofnature.org
Organiser Website: http://therightsofnature.org/