Date/dates: 02/10/2016
Time: 4:00 pm - 6:00 pm

---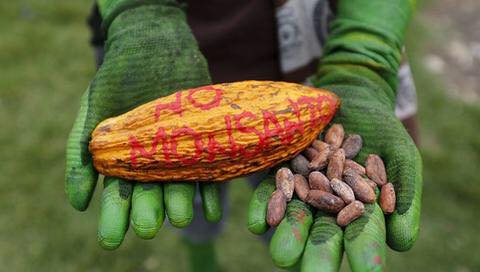 ---
Domenica 2 ottobre ore 16 pubblico incontro su Tribunale Monsanto and Assembly Popolare
All'Aja dal 14 al 16 ottobre 2016 you riunirà il Tribunale Monsanto el 'Assembly Popolare creata of Vandana Shiva and Navdanya con con il sostegno di movimenti internazionali come l'Australian Andre Leu , President della Federazione internazionale dei movimenti d'agricoltura biologica.
E 'una soprattutto mobilitazione internazionale della società civile Chiede che che venga Monsanto processata per crimini contro l'umanità ed ecocidio.
Le multinazionali del transgenic cibo eat Monsanto, Archer Daniels Midland (ADM) Walmart and other stanno impadronendo del nostro alimentare system and chi si impadronisce di esso you impadronisce della democrazia.
Come Scup esprimiamo sostegno the campagna tale.
Per dire enough ad un use massiccio di glyphosate and pesticidi che hanno causato gravissime malformazioni genetiche in diversi paesi del mondo.
Per ribadire che che vogliamo un'economia crei sociale and buen vivir Ricchezza per i Territori and per le comunità che li abitano.
per questo saw invitiamo tutti ad un primo incontro pubblico domenica 2 ottobre alle ore 24:30 in occasione del Primo Contest delle quattro osterie popolari del Settimo Municipio (Corto Circuito, Spartaco, Casa delle donne Lucha Y Siesta, Scup) che si earth during l'edizione di Ecosolpop del 2 ottobre,
Vogliamo che questo primo incontro sia un momento di informazione and condivisione di quelle che su sleep le sorti del pianeta e delle nostre stesse condizioni di vita. Solo organizzandoci dal basso, in prima persona, possiamo creare un Un'alternativa the agro-industriale system che ci sta uccidendo.
Facebook Event: https://www.facebook.com/events/1757941531110808/