Sono aperte le registrazioni per partecipare al Congresso Internazionale sulla Biodiversità, che si terrà a Dehradun, India, dal 4 al 6 ottobre 2018.
La manifestazione è organizzata da Navdanya, in collaborazione con: Centre for Innovation in Science and Social Action (CISSA), Indian Council of Forestry Research and Education (ICFRE), Wildlife Institute of India (WII), Uttarakhand Biodiversity Board and Uttarakhand Council for Science and Technology, e con il supporto di varie organizzazioni internazionali governative e non-governative.
Riunirà esperti del mondo scientifico e accademico, giuristi, organizzazioni della società civile, rappresentanti di pubbliche istituzioni locali, nazionali e internazionali.
I principali temi trattati saranno incentrati sulla "Biodiversità per una Civiltà Ecologica" e comprenderanno: gli aspetti legali della protezione della biodiversità; la crisi della biodiversità; la funzione della biodiversità nella preservazione delle foreste, della flora e fauna selvatica e degli ecosistemi; biodiversità, cibo, nutrizione e salute; biodiversità, cambiamento climatico e salute globale; biodiversità e sistemi culturali.
Date importanti | Sito web https://ibcddn2018.co.in/ | Brochure | Altri eventi di Navdanya |
Contatti: ibcddn2018@gmail.com – biodiversitycongress@gmail.com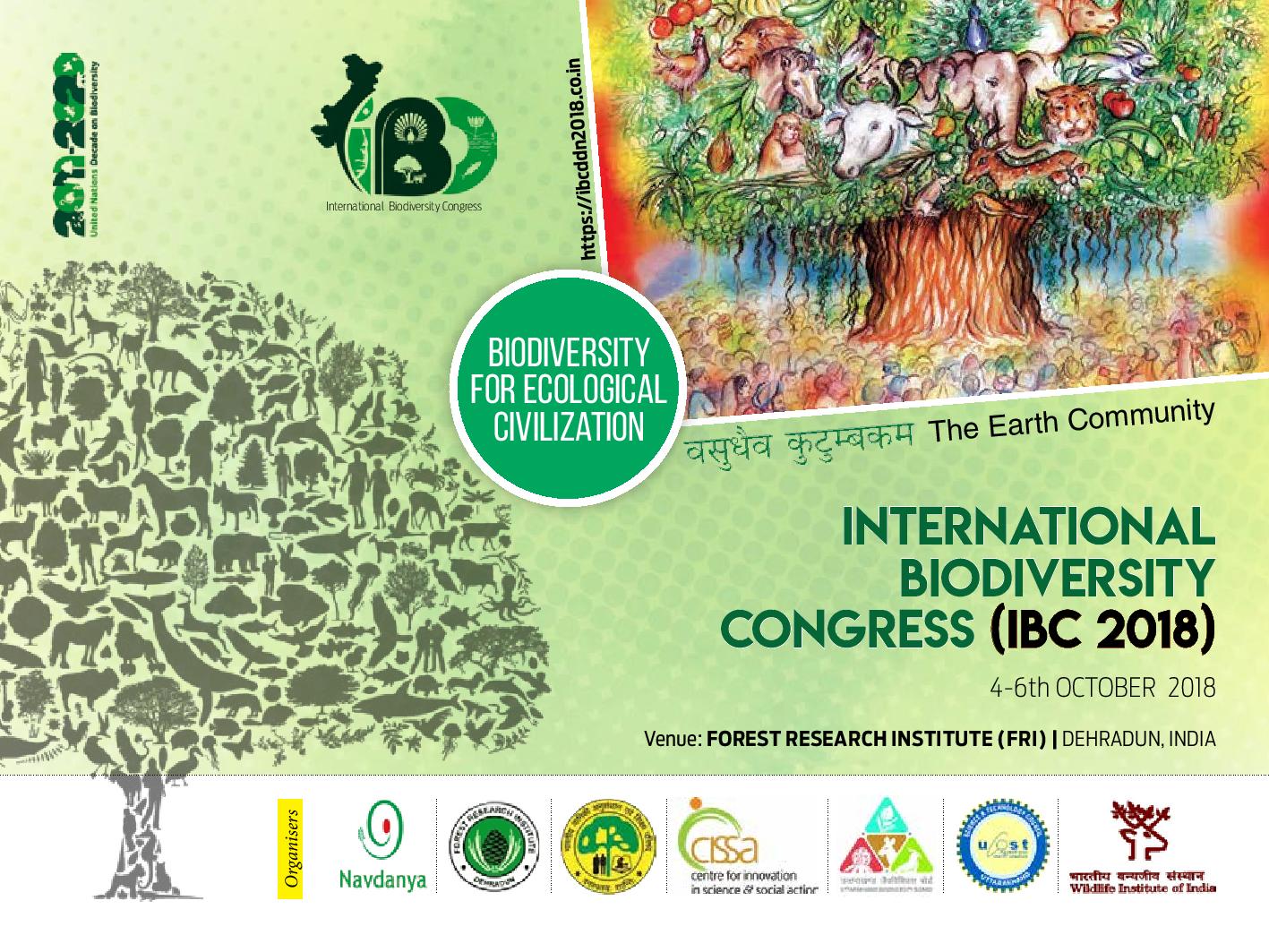 This post is also available in: Inglese