Date/dates: 18/02/2017 - 20/02/2017
Time: All Day

---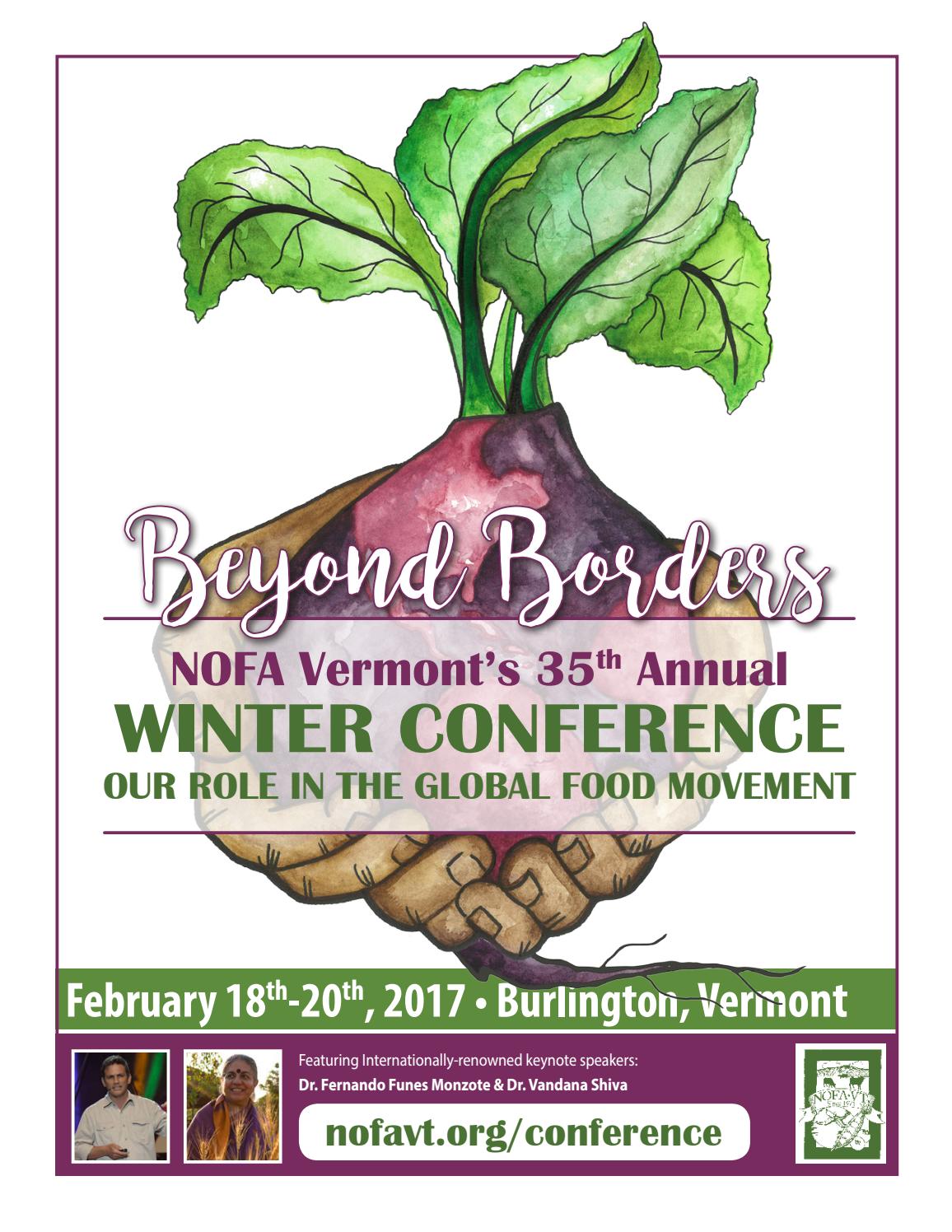 This year's conference theme is Beyond Borders: Our Role in the Global Food Movement. Although we often focus on the local food movement, this theme grew from the idea that the issues we all face – health, environment, justice and community – are global and cross all borders.
We are thrilled to welcome Cuban farmer and educator Dr. Fernando Funes Monzote, and Indian scholar and environmental activist Dr. Vandana Shiva, two esteemed keynote speakers to respond to our theme this year. We will also address the Beyond Borders theme throughout the conference at workshops, roundtable discussions, a feature film and (of course) in a song or two.
Whether you are a commercial organic farmer, a homesteader, gardener, activist, enthusiastic eater, educator or foodie, there will be 98 workshops to choose from.  We have also built in many opportunities for networking with conference participants, presenters and exhibitors including a lively exhibitors' fair, Saturday evening social, seed swap, and our annual ice cream social.
2017 Winter Conference Brochure
Dr. Vandana Shiva is here! She's our keynote speaker at tomorrow's #winterconference. Welcome, Vandana! pic.twitter.com/81HWRp11J1

— NOFA Vermont (@NOFAVT) February 18, 2017
Also read:
by Greg Georgaklis – Farmers to You Blog, 10 March 2017
Seven Days – 14 February 2017
Webpage with more details: http://nofavt.org/events/winter-conference
More info: http://nofavt.org/sites/default/files/files/resources/wc17brochurev5.pdf
Organiser Name: NOFA-VT
Organiser Website: http://www.nofavt.org/
Organiser Facebook Page: https://www.facebook.com/pg/NOFAVT
Organiser Twitter url: https://twitter.com/NOFAVT