Date/dates: 03/09/2015
Time: 8:00 pm - 10:00 pm

---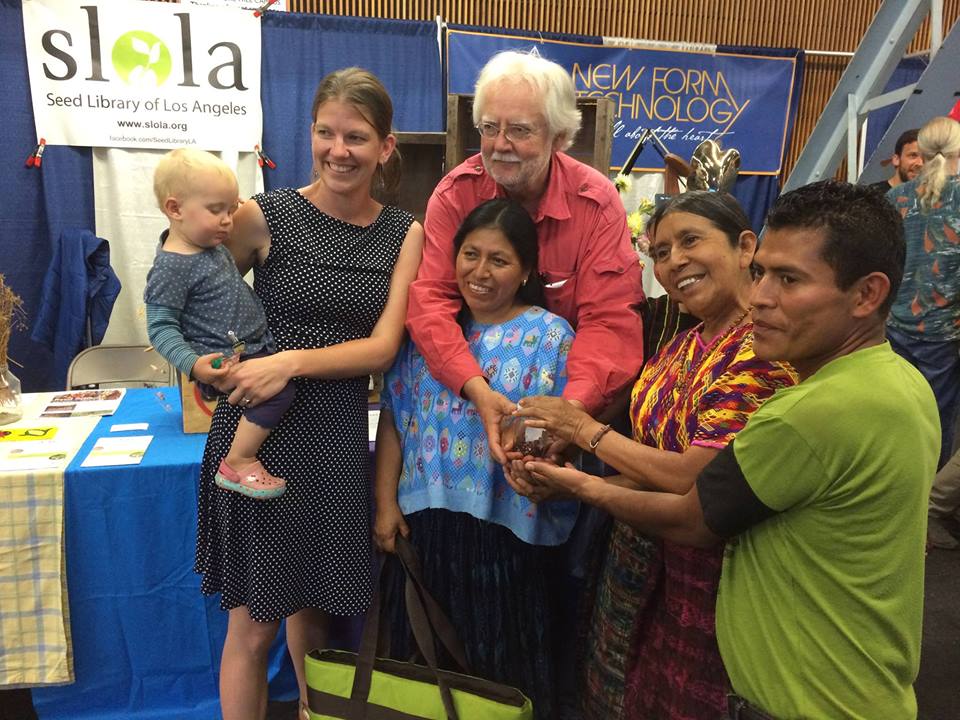 –
Guatemalan farmers fight for their native seeds
Qachuu Aloom coming to Los Angeles, California on Sept 3rd
For the last twelve years, Qachuu Aloom Farmers Association in Guatemala has been cultivating native seeds, helping to revive the social ties and oral histories of the community almost lost during the prolonged civil war.
Qachuu Aloom is now working towards the rights of communities to determine their food and agriculture systems in relation to culture, health, and sustainability.
On Sept 3, Qachuu Aloom will be in L.A. to present the work they do in Guatemala around farms, gardens, seed saving, community health, farmers exchanges, education, and economic sustainability.
Articles about Qachuu Aloom are linked from here
You can help
Come to the

Sept 3

event, and give a financial donation to help support Qachuu Aloom and their U.S. partner, Garden's Edge.  All donations collected will go to benefit these organizations.
Circulate the pretty flyer, and help us invite people to the

Sept 3

event.
Video
See a video of the farmers of Qachuu Aloom trying to grow corn in drought times.  Relief organizations brought them only hybrid and GMO seeds.  But village elders taught them to use their native seeds instead.
Please share it with your friends!
Guatemalan Farmers Qachuu Aloom
Sept 3, 8pm
Beyond Baroque
681 Venice Blvd, Venice 90291
Suggested donation $10 (or more) to benefit the farmers
RSVP helpful
Hosted by the Seed Library of Los Angeles (SLOLA), Kiss the Ground, and the Environmental Change-Makers
Webpage with more details: https://drive.google.com/file/d/0B8_QT3rCgTDtZ1RuM3JfbmJOaGs/view
Facebook Event: https://www.facebook.com/events/158994284432459/

Organiser Name: Seed Library of Los Angeles (SLOLA), Kiss the Ground, and the Environmental Change-Makers
Organiser email: chair@slola.org
Organiser Website: https://docs.google.com/forms/d/1f3_UaUPdjK7riU8LoHiDLlMrfISvU_lLJuPwkGYli1o/viewform
Organiser Facebook Page: https://www.facebook.com/SeedLibraryLA