Date/dates: 15/02/2016 - 20/02/2016
Time: 11:00 am - 5:00 pm

---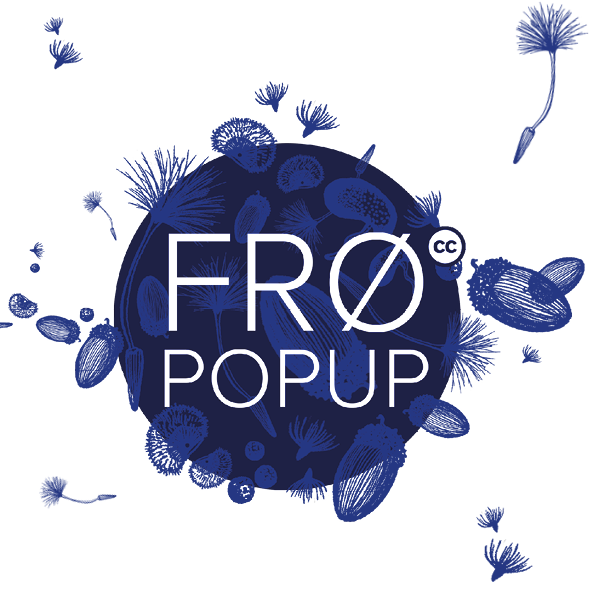 SEED POPUP Copenhagen 2016 – the week of seed exchange!
We invite you to celebrate natures abundance with us! This year's seed swapping event in Copenhagen wil be a combination of an "all day long" seed swapping market, daily workshops on seed saving and gardening and evening speaks. During the early spring more SEED POPUP's will take place around Denmark, inspired by the campaign last year.
You can see all events on our website froepopup.dk. Or you are welcome to join the events and look for more on our Facebook: https://www.facebook.com/friefroe
SEED POPUP takes place on February 15th to 20th , at The Organic Inspiration House in Frederiksberg, Copenhagen.
See you!
---
In Focus
Credits: information source: Signe Voltelen, composed by Jodi Koberinski, 17 March 2016
---
"Last year we focused on changing the Danish seed legislation and after repeating our demands many times, on a free seed exchange, we finally succeeded! Now we have a good basis to swap, sell and exchange seeds for citizens, businesses and agriculture.
Achievements of SEED POPUP 2015:
Last year our Seed Popup was with a focus: That it was illegal to swap any seeds in Denmark, both for private persons (home kitchen gardeners) and for farmers.
The results of our 2015 campaign is very good! While the Seed Popup was going a public debate began. That led to an invitation to participate in shaping a new seed-legislation in Denmark, in collaboration with the The Danish AgriFish Agency, the agriculture associations, the seed industry and NGO's we, (The Danish Seed savers and The Danish Association for Practical Organic) changed the seed legislation so that it is now legal to swap seeds from businesses to customer (B2C) and from customer to customer (C2C), without control and without paying any fees as it was before.
(The Danish AgriFish Agency is an agency under the Ministry of Environment and Food)
Arche Noah, the largest seed saving community and organization in Europe recommends that every country in the European Union copy the new Danish implementation of seed legislation."
— Signe Voltelen
---
Webpage with more details: http://www.froepopup.dk/
Facebook Event: https://www.facebook.com/events/465490820317763/
More info: https://www.oekologi.dk/
Organiser Name: The Danish Association for Practical Organic and The Danish Seed Savers
Organiser email: signevoltelen[@]hotmail.com
Organiser Website: https://www.oekologi.dk/
Organiser Facebook Page: https://www.facebook.com/friefroe/
Organiser Twitter url: https://twitter.com/OPENgardenCPH