Date/dates: 26/09/2016
Time: 7:00 pm - 8:00 pm

---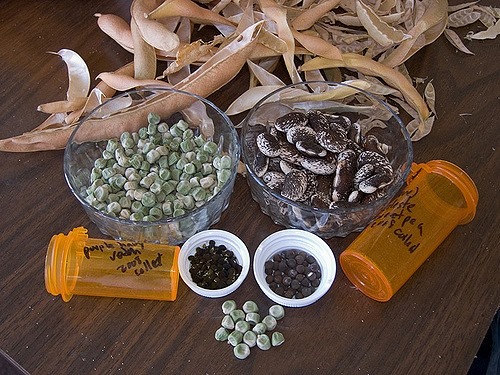 "Control of the seed is key to control of our food supply. By saving seeds you retain that lifeline."
Their is great wonder and impowerment in saving seeds from plants that you grew in your own yard. The satisfaction of continuing that legacy for years to come is a nice reason to save seeds.
But you may be thinking that you don't know how to save seeds. Good news for you. South Jersey Seed Circle Library and GMO Free NJ will be presenting a 101 course on saving seeds.
So bring your questions and comments and join us as we learn about seed saving.
As always, the seed library is available for people to peruse. This event is free and open to the public. Bring a friend.
Facebook Event: https://www.facebook.com/events/1069382246464269/

Organiser Name: South Jersey Seed Circle Library and GMO Free NJ
Organiser email: sjseeds@gmofreenj.com
Organiser Website: http://www.gmofreenj.com/
Organiser Facebook Page: https://www.facebook.com/SJSeedCircleLibrary/