This slideshow requires JavaScript.
Press Release – New Delhi, 14 November 2015
Yuva Anna Swaraj: Securing India's Future
India is a young country. But our children and youth are being denied their right to a healthy future through the spread of junk food/fake food/toxic food.

On Children's Day 2015, Navdanya is launching a campaign on Children's Right to Healthy Food (Yuva Anna Swaraj)
–
Junk Food vs Healthy Alternatives
–
According to the centre for Disease Control and prevention (CDC), obesity in adults has increased 60 % for the last twenty years, and obesity amongst children has tripled in the past thirty years."McNuggets (190 calories, 12 grams of fat, 2 grams of saturated fat for 4 pieces) contain the chemical preservative tBHQ, tertiary butyl-hydroquinone, a petroleum-based product. Obesity and diabetes accounted for more than 50 per cent of all deaths children & adult in India in 2005; by 2030, they will kill two-thirds of all Indians.
The latest National Family Health Survey (2005-06) says at least one in every eight Indian is overweight or obese.
With the Delhi High Court's ruling 2015, the FSSAI has drafted guidelines have also suggested creation of a canteen policy and school health education programmes to make students and parents aware of the ill-effects of unhealthy food habits. It also proposes to restrict sale or availability of food which are high in fat, salt or sugar content within 50 meters of schools' premises. This includes food like chips, ready-to-eat noodles, pizzas, burgers, sugar-sweetened carbonated and non-carbonated drinks, potato fries (commonly called French fries) and confectionery items.
In protecting our Youth, we invite young people to join the Yuva Anna Swaraj movement, and take a pledge of freedom from junk and toxic food, by shifting to healthy and organic food. Let us work together to make young India a healthy India.
1. Let us say 'No to foods that are Junk Food / Fake Food' (High in Fat, Salt & Sugar' (HFSS)
2. Let us say 'Not to GMO's', by protecting our sarson, our banana, which are on the brink of being poisoned by genetic modification.
3. Have canteens which provide Nourishing, organic and safe food, a range of Nani ke Paakwan, Nani ke Namkeen.
4. Let us grow our own healthy food through Gardens of Hope
–
---
Related Action

–
---
Related Campaign
–

---
Related Calendar Event
–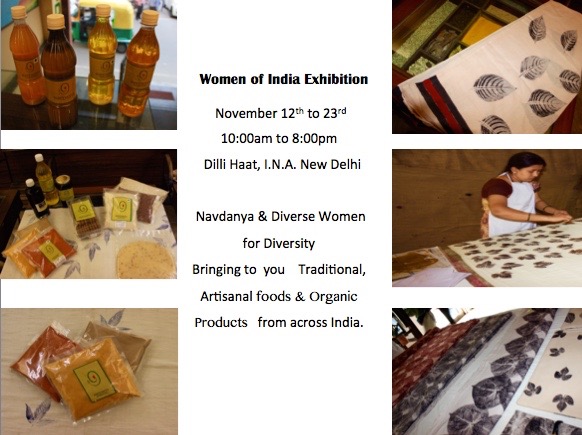 ---
SOCIAL MEDIA STREAM (NEWEST – OLDEST)
AM to PM we want No GM @PrakashJavdekar @narendramodi #YuvaAnnaSwaraj @drvandanashiva pic.twitter.com/A7Uv88hdCr

— Indra Shekhar Singh (@IndraSsingh) November 22, 2015
Coca-Cola has been poisoning r children wid high fructose GM corn syrup for yrs | Join r #YuvaAnnaSwaraj 2 save them pic.twitter.com/O6QcTzadWZ

— Indra Shekhar Singh (@IndraSsingh) November 22, 2015
Watch Now! @drvandanashiva launches #YuvaAnnaswaraj to save our children | #NoGMOs https://t.co/phP67eTtYo pic.twitter.com/yYV97LUqzK

— Indra Shekhar Singh (@IndraSsingh) November 16, 2015
YUVA ANNA SWARAJ: https://t.co/moV0IZxMNJ via @YouTube

— Indra Shekhar Singh (@IndraSsingh) November 16, 2015
Thumb's up, we don't want to taste your poisonous thunder, we are happy with Gur #YuvaAnnaSwaraj @drvandanashiva pic.twitter.com/jqxY31z50L

— Indra Shekhar Singh (@IndraSsingh) November 16, 2015
Junk food & refined sugar r intolerant to children of all faiths. Ban them #Yuvaannaswaraj @drvandanashiva pic.twitter.com/bTHzhlXrWB

— Indra Shekhar Singh (@IndraSsingh) November 16, 2015
Kedar 8, son of two doctors from Ahmedabad is a Gur boy | #YuvaAnnaSwaraj @drvandanashiva pic.twitter.com/ImBoqfQVzS

— Indra Shekhar Singh (@IndraSsingh) November 16, 2015
Singh family from Bhatinda joins #YuvaAnnaSwaraj for a poison- free tomorrow @drvandanashiva pic.twitter.com/fQNEVpKPoZ

— Indra Shekhar Singh (@IndraSsingh) November 16, 2015
Children of 8th class St Joseph, Bhatinda, join #YuvaAnnaSwaraj movement. @drvandanashiva pic.twitter.com/uNuBlKUaat

— Indra Shekhar Singh (@IndraSsingh) November 16, 2015
Karan, 3, steps forward to be a #YuvaAnnaSwaraj member …@drvandanashiva pic.twitter.com/jzCJWWJB4j

— Indra Shekhar Singh (@IndraSsingh) November 16, 2015
Even a mouthful doesn't hurt, cause its natural and real #Gur. @drvandanashiva #YuvaAnnaswaraj pic.twitter.com/ciVUGmctjp

— Indra Shekhar Singh (@IndraSsingh) November 16, 2015
.@drvandanashiva inducting Ashwariya 18 into #YuvaAnnaswaraj campaign with a piece of Gur. #WomeninIndia exh. pic.twitter.com/dtgtCqzpaY

— Indra Shekhar Singh (@IndraSsingh) November 16, 2015
India the 3rd most obese country, still care to feed junk foods to your kids? #YuvaAnnaSwaraj @drvandanashiva pic.twitter.com/5fjFGrjhxA

— Indra Shekhar Singh (@IndraSsingh) November 16, 2015
Fat is not cute, it is unhealthy. #Saveourkids, stand for #YuvaAnnaSwaraj #Gur #Naturalsweeteners @drvandanashiva pic.twitter.com/pIL434NlOX

— Indra Shekhar Singh (@IndraSsingh) November 16, 2015
15 to 20% Indian children are overweight & 30% r at risk of falling in this category, help save them #YuvaAnnaSwaraj pic.twitter.com/pVyevy9jv1

— Indra Shekhar Singh (@IndraSsingh) November 16, 2015
Dear refined sugar, really you r bitter. You make r tooth decay & health, sicker | #YuvaAnnaSwaraj @drvandanashiva pic.twitter.com/ioig1IXl1U

— Indra Shekhar Singh (@IndraSsingh) November 16, 2015
WE don't want a bloated future, we demand fat-tax on Pepsi & Coca-Cola now #YuvaAnnaswaraj @drvandanashiva pic.twitter.com/2TuqlTjCX6

— Indra Shekhar Singh (@IndraSsingh) November 15, 2015
Mother, please cook for me at home, I don't want chips and soda for snacks! #YuvaAnnaswaraj @drvandanashiva pic.twitter.com/MOJMYneeLg

— Indra Shekhar Singh (@IndraSsingh) November 15, 2015
I am not a sugar Zombie! Save us, stop feeding children refined sugar | #YuvaAnnaswaraj @drvandanashiva pic.twitter.com/2lsCb3z1I4

— Indra Shekhar Singh (@IndraSsingh) November 15, 2015
Cant trick me anymore hidden sugar, I have real sweetener now! Ahaan, 9 #YuvaAnnaswaraj #NoGMOs @drvandanashiva pic.twitter.com/qUDcTrkZCK

— Indra Shekhar Singh (@IndraSsingh) November 15, 2015
Children have the right to know, what is in their food! #YuvaAnnaSwaraj 4 Real healthy foods #NoGMOs @drvandanashiva pic.twitter.com/EJG4iHOuf5

— Indra Shekhar Singh (@IndraSsingh) November 15, 2015
Your poisonous High Fructose GM corn syrup kills me! Stop #GMOs #YuvaAnnaswaraj #Childrensday @drvandanashiva pic.twitter.com/vsWEbwLuaW

— Indra Shekhar Singh (@IndraSsingh) November 14, 2015
Kids gather on #ChildrensDay for #YuvaAnnaSwaraj and say no to refined sugar, chips and soda! @drvandanashiva pic.twitter.com/iDOEUfoQ7b

— Indra Shekhar Singh (@IndraSsingh) November 14, 2015
Don't mess with r health, Fritos , we are the Gur Gang! #YuvaAnnaSwaraj #ChildrensDay #WomeninIndia @drvandanashiva pic.twitter.com/54EOX92jqr

— Indra Shekhar Singh (@IndraSsingh) November 14, 2015
Our future is sweet with Gur, what about yours? #YuvaAnnaswaraj #ChildrensDay #DilliHaat #Gur @drvandanashiva pic.twitter.com/rkHLg5jmhT

— Indra Shekhar Singh (@IndraSsingh) November 14, 2015
Beat you again, Pepsi! Neha, 8, a #YuvaAnnaswaraj warrior celebrates #ChildrensDay by eating Gur @drvandanashiva pic.twitter.com/YmJQ3hEbKt

— Indra Shekhar Singh (@IndraSsingh) November 14, 2015
Don't poison our blood with coke, give us r desi sweeteners back! #YuvaAnnaSwaraj on #ChildrensDay @drvandanashiva pic.twitter.com/F8TqnoK7Jh

— Indra Shekhar Singh (@IndraSsingh) November 14, 2015
Young Prabhat,3, trying Gur for the first time as part of #YuvaAnnaswaraj on #ChildrensDay @drvandanashiva pic.twitter.com/wTRZrxLdcl

— Indra Shekhar Singh (@IndraSsingh) November 14, 2015
Yuvraj 10, a new #Yuvaanaaswaraj warrior enjoys jaggery on #ChildrensDay #womeninindia exh. @drvandanashiva pic.twitter.com/8HiYygU9xH

— Indra Shekhar Singh (@IndraSsingh) November 14, 2015
Tashi 12, will say no to Coke after this #ChildrensDay 4 #YuvaAnnaswaraj #womeninindia exhibition @drvandanashiva pic.twitter.com/m0OniiGDld

— Indra Shekhar Singh (@IndraSsingh) November 14, 2015
Navdanya launches #yuvaannaswaraj on #ChildrensDay to make India refined sugar free. @drvandanashiva pic.twitter.com/YdJU5NFXnS

— Indra Shekhar Singh (@IndraSsingh) November 14, 2015
Nikhil 12, choosing Gur over toffee #YuvaAnnaswaraj #WomeninIndia exhibition @drvandanashiva pic.twitter.com/iZtKXD2Sln

— Indra Shekhar Singh (@IndraSsingh) November 14, 2015
Our first #YuvaAnnaswaraj member Mohak Dua from Delhi @drvandanashiva #ChildrensDay pic.twitter.com/xPoVwaRhi6

— Indra Shekhar Singh (@IndraSsingh) November 14, 2015
Navdanya hut at Dilli Haat #womeninindia exhibition for #yuvaAnnaswaraj pic.twitter.com/F58JKOeu1h

— Indra Shekhar Singh (@IndraSsingh) November 14, 2015
This post is also available in: Hindi