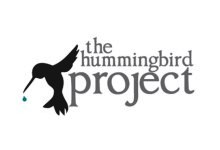 The primary purpose of the Hummingbird Project is to create sustainable systems using permaculture principles that enhance and benefit communities by educating and empowering individuals to improve quality of life and foster stewardship of the earth.
The Hummingbird Project was inspired by the belief that a coalition of individuals, each working for positive change, can have a great impact on the world.  Founded in 2010, by Marilyn McHugh and Chris Kennedy, THP focuses on cultivating a living soil, growing healthy food and capturing renewable energy.
We envision a world in which people, inspired by nature, create and maintain healthy and abundant livelihoods that enhance biodiversity and regenerate healthy ecosystems.
Today, The Hummingbird Project has grown into an international network of volunteers, collaborating organizations and projects on three continents.

---
The Cleveland Seed Bank is an initiative of The Hummingbird Project
The Cleveland Seed Bank (CSB) was officially founded in 2013, but the 'seed' of the initiative was planted as early as 2010.  At that time, CSB co-founders Marilyn McHugh and Chris Kennedy were in India with their global non-profit, The Hummingbird Project. They were in the early stages of what became an ongoing collaboration with Dr. Vandana Shiva and her organization Navdanya to help local farmers transition from chemical to organic farming practices.  Dr. Shiva, a leader in the fight against the industrialization of the global food system, has established over 110 seed banks in India.  It was during their time with her that the founders saw, first hand, the importance of seeds and the devastating effects of losing control of the seed supply.