By Express News Service | Pune | The Indian Express, 20 December 2015
Source: http://indianexpress.com/article/cities/pune/prakash-kardaley-memorial-lecture-environmentalist-pitches-for-organic-farming/
Making a strong case for organic agriculture, environmentalist Vandana Shiva said on Saturday, "It was the single biggest equipment to fight climate change." Shiva, who was delivering the Prakash Kardaley Memorial lecture in Pune, added that she would be starting a seed bank in Vidarbha to help farmers.
"There is no other solution which would mitigate the effect of climate change. Solar panels or windmills can't correct the ecological balance," Shiva said. Criticising the present methods of agriculture, she said that they get the farmer into a vicious cycle of more inputs which do not sustain them till the end.
Organic agriculture, Shiva said, could increase the soil moisture and help in rainfed agriculture. Rainfed agriculture, she added, was collapsing and urgent interventions in the form of popularising organic cultivation could save it. Post her visit to the COP in Paris, Shiva had visited Vidarbha to study the on-field condition of agriculture and farmers. She said that cotton, which is the main crop of the region, has been affected by nutrient deficiency. "Majority of the cotton grown in the state is BT cotton and problems facing the crop are just increasing over the years. In Punjab, the crop is affected by white fly," she said.
Shiva said that BT cotton has increased the problems of farmers and hence, they have decided to go back to the original cotton. However, finding seeds for the indigenous variety of cotton has become a major issue. "The region has the finest cotton research institute of the country, and yet no new variety of cotton has been introduced," Shiva rued. Her organisation Navdhanya has decided to start a seed bank in the region from this year onwards.
The lecture is a yearly feature organised by Prakash Kardaley Friend's Forum in memory of the former Resident Editor of The Indian Express, Pune.
PLEASE CLICK HERE TO READ MORE
वंदना शिवा यांचे उद्या व्याख्यान – Pune intelligentsia set to welcome @drvandanashiva https://t.co/RayAzeMaHE @mataonline

— Indra Shekhar Singh (@IndraSsingh) December 18, 2015
---
Related Articles
Debate – The Asian Age, 17 December 2015
---
By Dr Vandana Shiva – The Asian Age, 2 December 2015
---
By Dr Vandana Shiva, 16 October 2015
---
By Dr Vandana Shiva, 10 October 2015
---
By Dr Vandana Shiva, 31 August 2015
---
A backgrounder by Dr Vandana Shiva, 15 August 2015
---
By Dr Vandana Shiva — 21 July 2015
---
Related Campaigns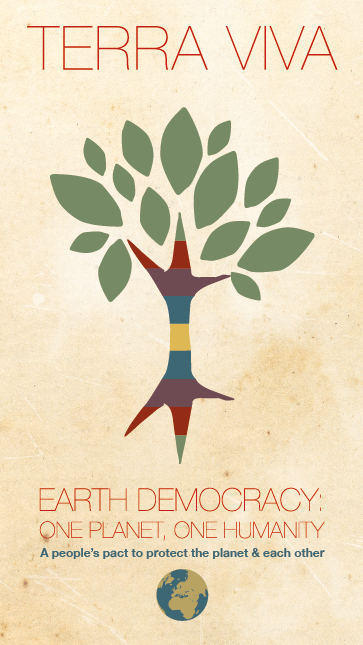 ---
---