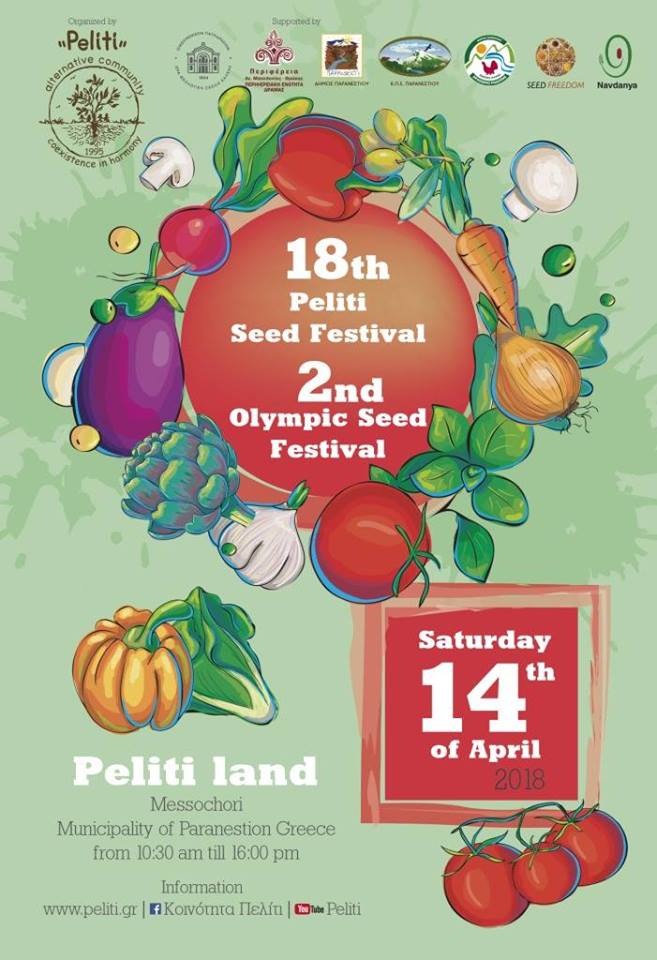 From 11-14 April 2018, Navdanya will join Peliti at the 2nd Olympic Seed Freedom Festival in Mesochori, Paranesti, Greece.
Out of the participation of 3 representatives of Peliti at the Monsanto Tribunal and the People's Assembly in The Hague in October 2016 (See video), the 1st Olympic Seed Freedom Festival took place last year. The program saw two days of intense capacity building workshops with representatives of civil society organisations from all over the world. The working group launched a Declaration at the Festival, which saw more than 4000 people, consisting of farmers, seed savers, gardeners and citizens.
The cooperation between Navdanya International and Peliti on Seed Freedom started in 2011.
In recent years Peliti and Navdanya co-organised:
The International Solidarity Caravan for Seeds in 2014.
The 1st Global meeting for the commons in 2015,
The International Seed Festival in 2016
---
---
This slideshow requires JavaScript.