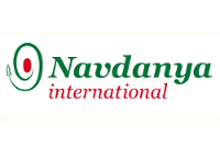 Navdanya International was founded in Italy in 2011 to strengthen Navdanya's global outreach in its mission to protect Nature, Earth's biodiversity and people's rights to seed and food and protect farmers' rights to save, exchange and evolve seeds, as well as to protect indigenous knowledge and culture.
Navdanya International launched its global  Seed Freedom Campaign in 2012 to bring to citizens' attention the crucial role of seed in the battle to defend food sovereignty and food safety and help strengthen the movement to save and exchange seeds in response to the growing corporate hijacking of our seeds and our food.   In the context of the deepening global seed emergency and food crisis, Navdanya International formed the Global Movement for Seed Freedom as a way of uniting the diverse groups and organisations around the world saving seeds, resisting the criminalisation of seed saving and promoting ecological agriculture,  and to add strength to the mobilization against the industrialization, poisoning and impoverishment of our food systems. The Seed Freedom Movement has grown into a very strong and vibrant global community, which continues to expand through the mushrooming of hundreds of local seed groups and networks throughout the world, through festivals, workshops, demonstrations and policy advocacy campaigns.
Navdanya International has been at the forefront of showing connections between multiple crises but also connecting movements and actions on the ground. Its international campaigns, convergences and assemblies and advocacy actions have been focused on exploring the context of our food systems and its connections with soil, climate resilience, biodiversity, equity and social justice.
Through its Earth Democracy project, Navdanya International works to promote a new vision for a Planetary Citizenship, an alternative worldview, rooted in caring and compassion for the Earth and Society, where ecological responsibility and economic justice, based on the Law of Return, are central to creating a liveable future for humanity.
---